Yes, Please.
Completely new tones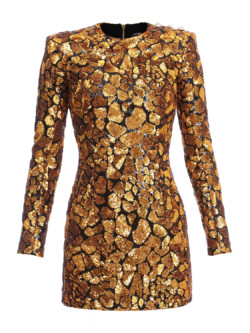 balmain
Olivier Rousteing, Creative Director at Balmain, takes a look back at the dress codes of his youth. And the looks from the turn of the century, formerly worn by pop stars such as Jennifer Lopez and Beyoncé, are translated into the language of the fashion house. The result are elaborately decorated dresses and denim jackets with sparkling appliqué.
@BALMAIN
Palm angels
During one holiday in L. A., Francesco Ragazzi, then Art Director at Moncler, photographed skateboarders at Venice Beach. And so the ideal for Palm Angels was born: a fashion range inspired by the Californian skating culture. Womenswear is also a new addition. Including: pyjama-style trousers and white hoodies with extra-wide drawstrings.
@Palmangels
Rick Owens
He is the king of melancholic fashion: Rick Owens actually comes from LA and designs his clothing in Paris with a feel for gothic, pop culture and slender silhouettes. His leather jackets have long been a classic.
@rickowensonline
cHRISTIAN wIJNANTS
The Belgian is an expert in powerful colours, knitwear and clever prints. Christian Wijnants grew up in Brussels but studied fashion in Antwerp before working for brands such as Dries Van Noten. He describes his approach to design as poetic. His label currently centres on light dresses in lime green and orange. And on floral prints which resemble dabbed on watercolours.
@christianwijnants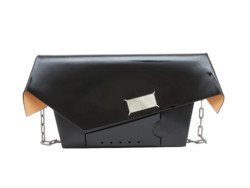 Maison Margiela
Founded in 1988 by the Belgian fashion designer Martin Margiela, the company has always represented an Avant-Garde approach. Fabrics are turned inside out and hems worn facing outwards. The same also applies to bags. John Galliano now manages the Parisian label. Still a trademark: the white label sewn on with four stitches.
@maisonMargiela