Visconti
and the art
of leather
Daniel Lee is reinventing Bottega Veneta – without the outsize logos.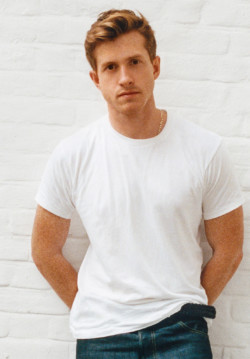 Daniel Lee may come from the north of England, but he always had a fascination for Italian film. It fits well with his new job. Since last year Lee has been creative director of the Italian fashion house Bottega Veneta. Directors such as Fellini, Visconti and Pasolini served as creative minds for his first collection. Lee liked the natural elegance of the clothing in their films.
The designer pinned photos of great Italian actors on his mood board (Monica Vitti, Isabella Rossellini, Valeria Golino) interspersed with images of pop history. A picture of the British singer PJ Harvey with a little hastily applied lipstick, Mick Jagger with cigarette and cashmere sweater, Neneh Cherry in fuchsia-coloured briefs. For Lee, they all have a sensuality that he associates with Italy.
Elegance and a clear aesthetic
Bottega Veneta has always stood for elegant and clear aesthetics. A cornerstone of the brand is its tradition of leather craftsmanship. Another, of course, is Italy itself. Bottega Veneta was founded in 1966 in Vicenza in the north of the country, and the studio is still located there today in an 18th-century palazzo.
Lee, who worked with Phoebe Philo at Celine for many years, has no intention of turning Bottega Veneta upside down. Instead he wants to immerse himself deeply in its traditions and reinterpret them from there. Modern, innovative and wearable are his watchwords.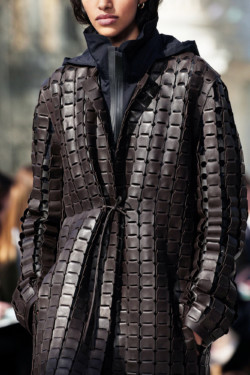 BAGS ON THE GROUND FLOOR
@BOTTEGAVENETA
Daniel Lee's first collection for Bottega Veneta
At the beginning of the year in Milan, he presented his first collection, which is now hitting the shops. It explores the tension between glamour and intellect, between vulgarity and elegance. Above all, it consists of items that women want to wear again and again. Refined details lend classics an unexpected twist. Knitted garments surprise with robust chains and knot decoration. Precisely cut coats and jackets accentuate the feminine silhouette.
The woven leather pattern known as intrecciato is Bottega Veneta's trademark. Lee develops it with new shapes, textures and sizes. He combines traditional leather processing with new techniques. The Cassette crossbody bag, the core piece of the winter collection, illustrates this fusion of craftsmanship and high-tech. It consists of soft, padded leather strips, which are manufactured with the help of a technique known as thermoforming. The strips have a silky smooth surface and are handcrafted into bags.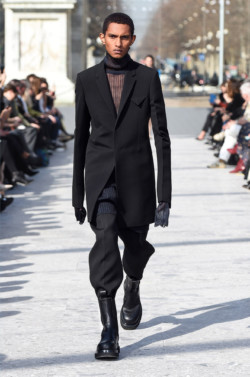 Fashion by Bottega Veneta without Logomania
Bottega Veneta's leather expertise is now also used for its clothing. Trench coats and jackets are made of quilted matelassé leather, while others are made of a mesh similar to intrecciato, woven from filigree leather laces.
The fashion house has always eschewed look-at-me logos, a trait Lee is happy to go along with despite the general logo mania. Subtle details function like secret codes for insiders, such as the folded fabric triangle that is sewn into some jackets and gives the impression that the inner lining is peeking out. Jackets and coats are embroidered with a white seam on the back, while belts and buckles have triangular buckles. Lee has also designed bags with precious metal elements inspired by the decor of Milan's palazzi.
Lee exercises restraint in other areas too. Despite the great interest in him personally, you won't find him on Instagram. His work speaks for itself. His focus is on good design. Because that never goes out of fashion.