The wallet of the future comes from Holland and protects cards with an aluminium core.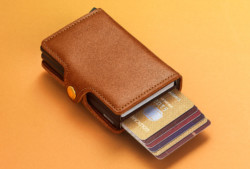 In the pre-digitisation nineties, paper money was far more ubiquitous than it is today. But as paying with plastic became more popular, credit cards increasingly found their way into wallets and purses (and, if you believe a Visa ad from that time, even into swimsuits). In 1997, Hague-based designers René van Geer and Marianne van Sasse van Ysselt created a minimalist wallet for people with a penchant for cards. The name: Secrid.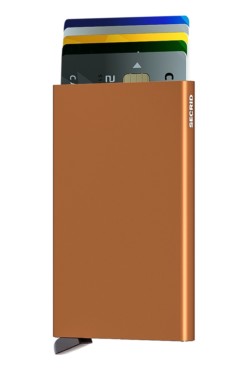 What makes Secrid wallets so special is their innovative design. The core of each individual wallet consists of an aluminium card holder that prevents cards from being accidentally read. At the same time, all your important cards are available at the touch of a button. If you like a minimalist look, simply insert the card protector. A coloured elastic band prevents banknotes from getting lost in trouser pockets. The cardslide, into which the car holder can be inserted, offers more space for small objects and banknotes.
The various versions ape the classic wallet. Elegant leather cases hold one or more aluminium compartments. They come in a range of grains and colours, from cognac brown to sky blue, from matt to metallic.
All products are handmade in Holland. Secrid has given a real boost to the Dutch leather trade. Local production guarantees the highest quality leather and environmentally friendly tanning. And each piece is unique. All Secrid wallets come with a serial number that guarantees their authenticity.