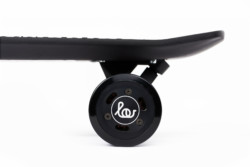 Soflow
You can leave any traffic jam behind you with these unusual mobility devices – hoverboards, skateboards, scooters, ride-ons and bikes. What makes these Swiss-manufactured products from Soflow so special is a motor that makes it particularly easy to feel the wind in your hair. Thanks to their manageable size, they can also be stored in the car boot or taken on the train, making sure you get to your next rendezvous whichever way you want. A fantastic example of urban mobility.
EVOLVE SKATEBOARDS
To make for a riding experience like on a snowboard, the racy longboards from Evolve Skateboards come with a quiet, electric motor and flexible axes. Thanks to the various wheel sets, they can be ridden on the street and off-road while still being two thirds of the weight of other all-terrain boards on the market. The extra range of models such as 'Evolve Bamboo GTX Street' and 'Evolve GT Carbon Street' promises an ultra-enjoyable ride for a long time to come.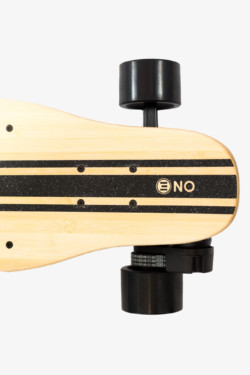 Scrooser
Depending on the model, the zero-emission scooters from Scrooser can achieve up to 25 kilometres per hour. This travel power is the product of a motor that transforms brawn into speed. No matter if you're riding for sport or trying to save battery, you make the choice – the battery is good for up to 55 kilometres after charging for two and a half hours. The scooter comes with approval for use on the road too, which is bound to make it a favourite among big-city residents.