Train smarter.
From dance to freefall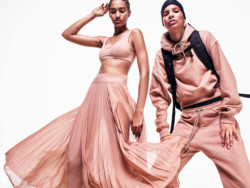 Reebok × Victoria Beckham
When Victoria Beckham trains, she trains in style. The anoraks and bomber jackets of her new collection for Reebok recall London fashion of the nineties. The sportswear, on the other hand, is closer to leotard style.
@reebok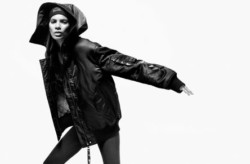 Halo
Halo is a parachuting term that means 'high altitude, low opening', meaning that you only open your chute after a long freefall. The brand has its origins in the Danish military, with a focus on light materials and high performance – and a few designs copied from Denmark's Special Forces.
@newline.halo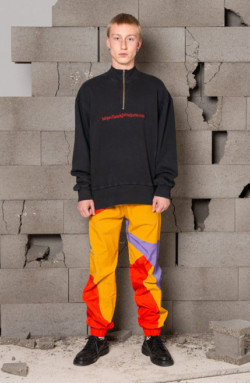 Han Kjøbenhavn
Leave the Danish minimalism to others. The young label Han Kjøbenhavn combines rave, grunge, normcore and other nineties influences. The result is a collection of lumberjack shirts, sweatpants, beige and a riot of neon colour.
@hankjobenhavn
AlphaTauri
The Red Bull fashion brand owes its name to the Taurus star sign. It specialises in textile innovations, such as waterproof jackets with temperature regulation and seamless Merino sweaters from the 3D knitting machine.
@alphatauri
Adidas × Pharrell Williams
Since 2014, pop superstar Pharrell Williams has been designing colour trainers for Adidas. Now Williams has dampened the colour palette for his Solar Hu trainers in white, cream, grey and black. The breathable textile upper and the reactive cushioning remain the same. As worn by US sprinter Tori Bowie, the fastest woman in the world.
@adidaS
From streetwear to icewear.
Greetings from the polar circle
Ellesse × Wood Wood
Almost a decade after their first dual collection, Ellesse and Wood Wood are re-launching their collaboration. The result is a riot of streetwear – check, hoods and plenty of logos.
@wOOdwOOd, @ellesse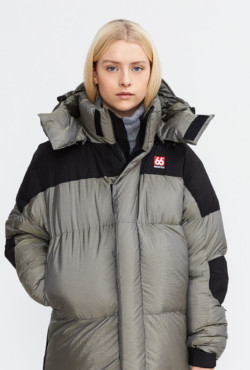 66 North
The Icelandic village of Suðureyri lies on the 66th latitude directly on the Arctic Circle. In 1926 Hans Kristjansson founded a brand for fishing clothes there. It has long been known as an international outdoor brand. Today 66 North focuses on light down jackets and performance wear.
@66north
Doxa
Scandinavian weather is volatile to say the least, but you can't go jogging in your living room. That's why Dane John Hansen has developed performance clothing for runners that works in any weather – even hot.
@doxarun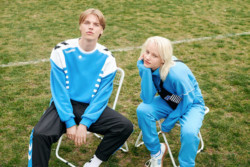 Hummel Hive
The Danish brand is well known for its sportswear, but it also designs streetwear. Hummel's winter collection is inspired by Scandinavian nature and the sense of freedom you get under wide open skies. Casual old-school proportions meet sleek cuts in black and the blue and royal green of the nineties.
@hummel_hive