New in
Beauty and scent.
A fragrance for Brâncuşi
Les Bains Guerbois
Founded in 1885 as the first spa in Paris, the glamorous Bains Guerbois attracted artists and writers such as Manet, Renoir and Proust. In the 1970s, they became a world-famous nightclub. The baths are now a luxury hotel with its own perfume line. Each fragrance is named after a significant year in the baths' history.
Dr. David Jack
For centuries, London's Harley Street has been famous for its distinguished doctors and healers. It is also home to David Jack's beauty treatments company. His skincare line addresses the issue externally with creams and serums and internally with a range of food supplements.
Kjaer Weis
Double reason to celebrate. Kjaer Weis's makeup contains almost only organic ingredients. And all the containers are refillable, even the lipstick and mascara, to help reduce plastic use.
Ormaie
You can see it in the pretty bottles – the fragrances from this young label are inspired by nature and art (such as the modernism of the sculptor Constantin). Marie-Lise Jonak and her son Baptiste Bouygues founded the brand in Paris in 2018. Their perfumes contain only natural ingredients. The name Ormaie means elm forest in English.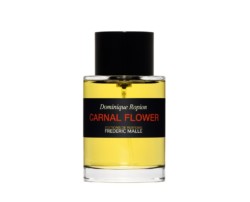 Frederic Malle
Parisian Frederic Malle has a distinguished perfume lineage – his grandfather founded the fragrance line for Christian Dior. Malle runs his own operation from New York with help from some of the world's greatest perfumiers, such as Jean-Claude Ellena and Dominique Ropion. Malle sees himself as the publisher, and his perfumiers as authors.