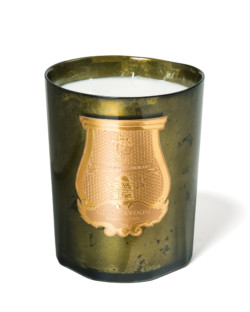 SINCE 1643

The history of Cire Trudon goes back to 1643, when Claude Trudon became the owner of a boutique in the Rue Saint-Honoré in Paris. The small family business gradually grew into an important manufacturer that even supplied Louis XIV's court.
Napoleon Bonaparte later gave his son a candle of the house for his birth, and the manufacturer was awarded a prize at the 1889 World Exhibition. But even today French history still plays an important role for Cire Trudon, among other things it is reflected in a candle in the form of a bust of the famous Marie-Antoinette.
THE NEW COUNTER

The candle manufacturer also values tradition in terms of quality. All candles are free from paraffin and only contain natural fragrances. In Oberpollinger you will find Cire Trudon's candles at the new counter on the 2nd floor.